Why Won't Boys Ask For Help?
Why Won't Boys Ask For Help?
By: yourtown
17 Apr 2019
Blog, yourtown, Client Services, Kids Helpline, Parentline
Kids Helpline finds boys are increasingly reluctant to reach out
Our latest snapshot into the mental wellbeing of young people confirms that boys are seeking help only one in five times compared with girls.
Research from the Kids Helpline Insights Report 2018 shows that while girls asking for help is increasing, boys doing so is continuing to decline.
In 2018, roughly one in five (21%) of contacts Kids Helpline responded to were males – down from one-third of contacts in 2015.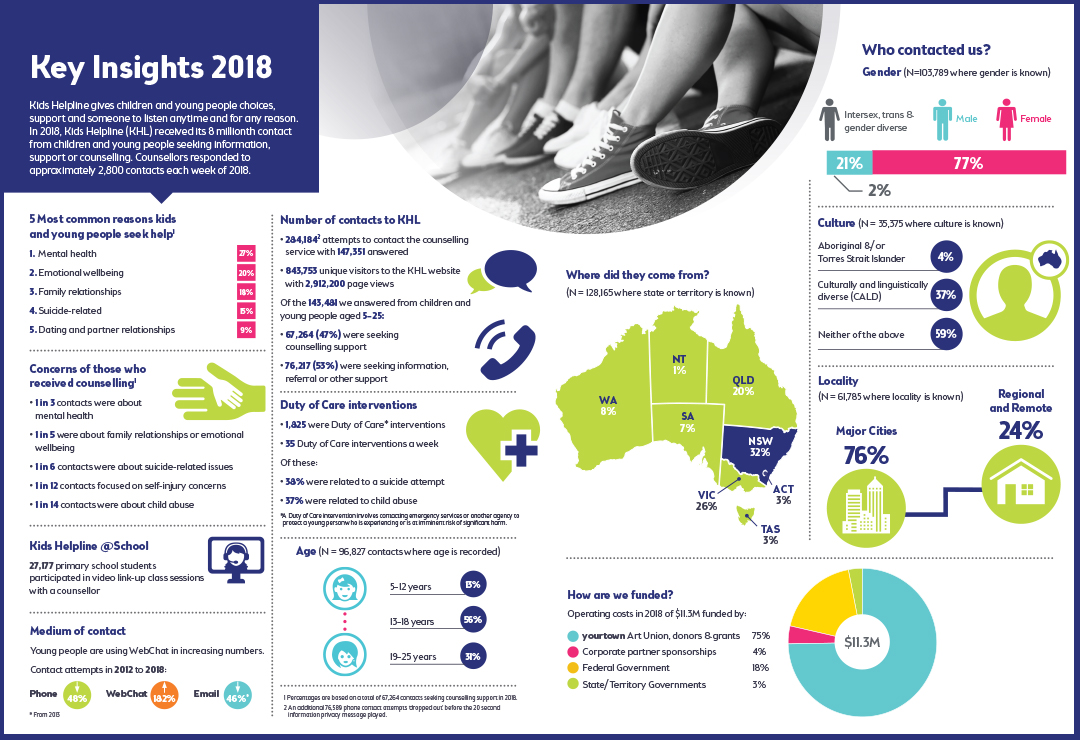 Click on the above graphic to expand
So why won't boys seek help?
Confusing and often contradictory messages about 'what it means to be a man' could harm boys' wellbeing and stop them from asking for help when they are most vulnerable.
Kids Helpline CEO Tracy Adams said we need to encourage men to model behaviour that allows them to show their vulnerability, and ask for help on a range of issues – from mental health and suicide, to peer and family relationships and emotional wellbeing.
"All men, fathers, brothers, friends, need to stand up and say when they need help," Ms Adams said.
"Part of becoming a man has been to hide their emotions, and this is cementing patterns of young boys not asking for help."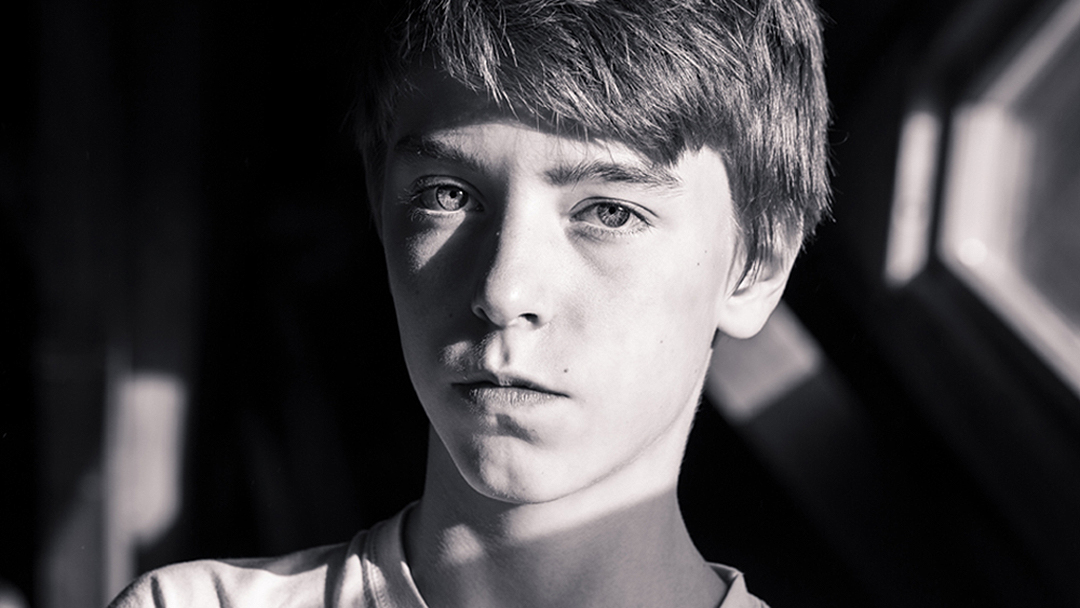 Ms Adams said Kids Helpline acted as a safety-net not just for vulnerable children but all children and young people.
"Our role is critical in fillings gaps and reducing pressure on primary health services by providing a pathway to support children and young people who wouldn't otherwise receive help," she said.
This data is indicative of a larger issue regarding mental health and help seeking behaviour in men. In 2017, 75% of people who died by suicide were males, up 9% from the previous year. In Australia, suicide is the leading cause of death in men aged 15-45.
Top 4 reasons young people contacted Kids Helpline
Mental health concerns
Emotional wellbeing
Family relationship issues
Suicide-related concerns
How we gather more accurate data on gender
In addition to recording male and female contacts, in 2015 we introduced a new reporting category for young people identifying as intersex, trans and gender-diverse.
Too many cries for help go unanswered
Kids Helpline is available to support children and young people – anytime and for any reason. But for those young males who do pluck up the courage to reach out, we're not always able to answer.
In 2018, there were 284,184 attempts to contact the service, but Kids Helpline is able to respond to only half of these.
In fact every day, around 375 contacts to Kids Helpline from children and young people across Australia are not answered.
Can you help?
The ONLY way we can make sure more kids get help at the moment they to reach out, is with more funding and more donations.
Every dollar you donate means another child gets the help they need.
Kids Helpline is a service of yourtown. The donate button above will take you to the yourtown donation page, where 100% of your donation will go to helping us connect with more kids.
About yourtown...
We're a community funded organisation that tackles issues like youth unemployment and mental health, and takes on issues like domestic and family violence.
LEARN MORE
Stay in touch
Show your support and get the latest news and updates on our yourtown Australia Facebook page.

LIKE US ON FACEBOOK