Design. Performance. Engineering.
Start the New Year right!
Enjoy luxury matched with exhilarating power with the Porsche Cayenne Coupe. With the iconic 911 flyline and turbocharged V6 engine, the Cayenne Coupe looks and sounds unmistakably Porsche.
Plus, change your life with $180K in cashable Gold Bullion and $10K in Visa Gift Cards.
Drive home with no on-road costs when you win this "Fuss-Free Package" that includes:
3-year Service Plan
3-year Warranty
$9,000 Fuel Voucher
With tickets only $10 each and limited to 200,000 – get in quick before it's another sell-out!
TOTAL FIRST PRIZE VALUE $400,000
BUY TICKETS
BROCHURE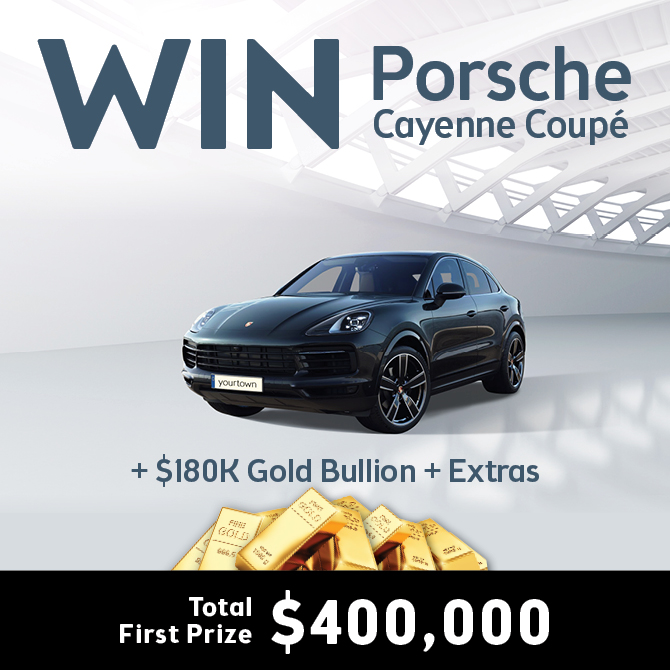 Your elite racing cockpit
Enjoy adaptive sport seats, heads-up display, infrared night vision and smartphone intergration.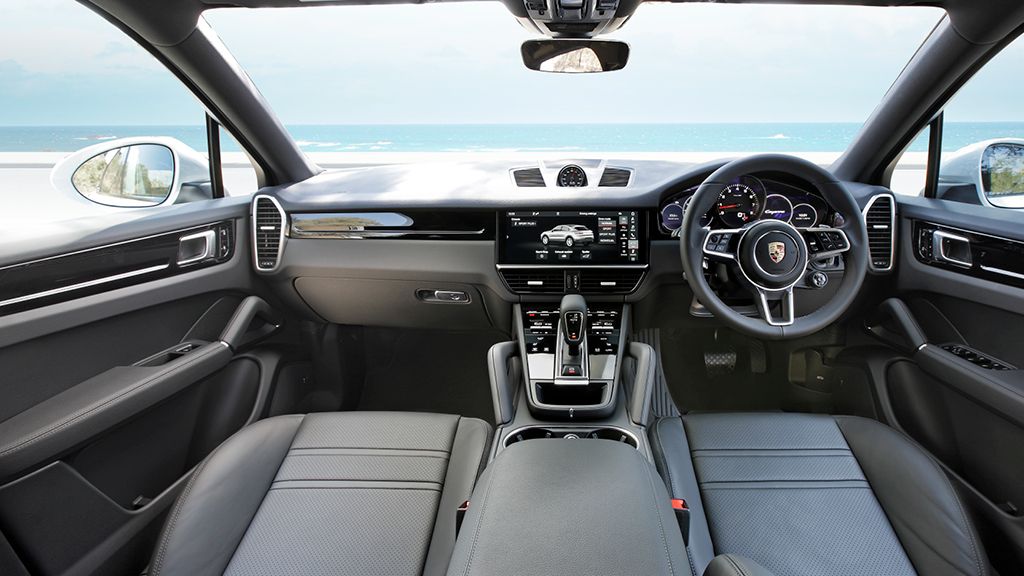 Complete luxury
A jet black exterior, black interior and full window tint complete your VIP experience.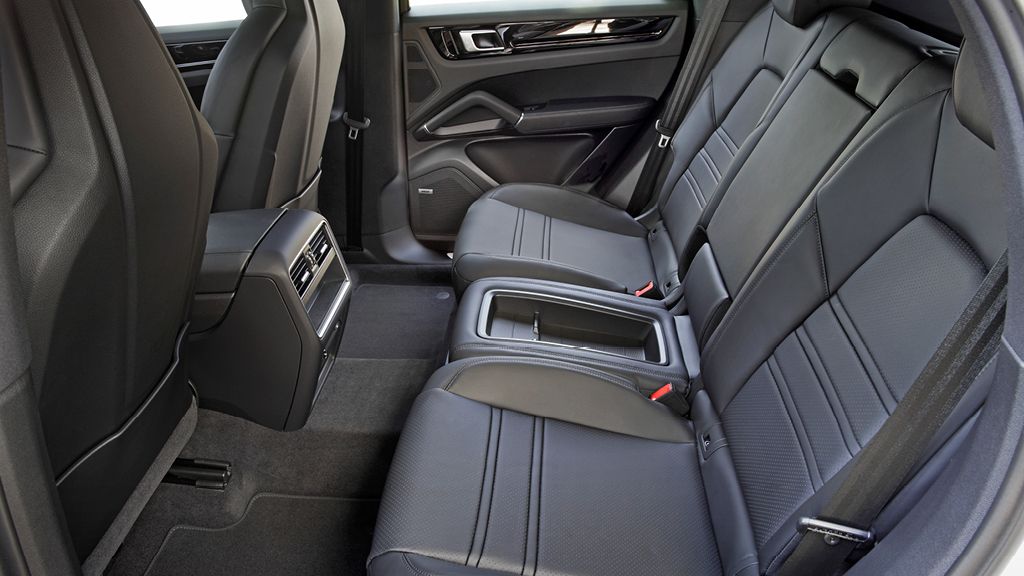 Features you'll love...
It's highly functional, with a towbar, roof cross bars and 592L of boot space (1,507L with the seats down)!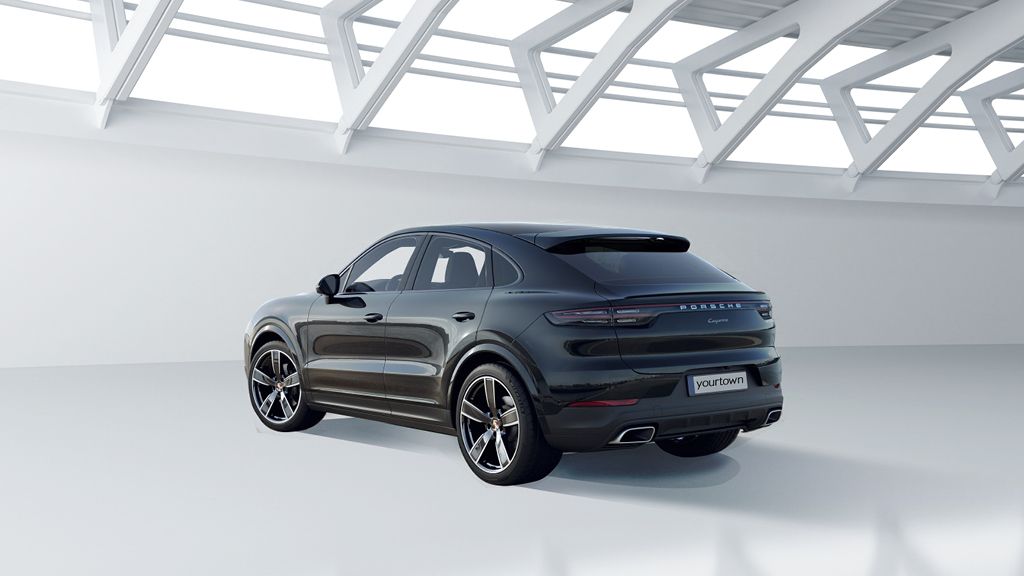 $180,000 GOLD BULLION
Cash it, spend it, invest it! Your choices are endless!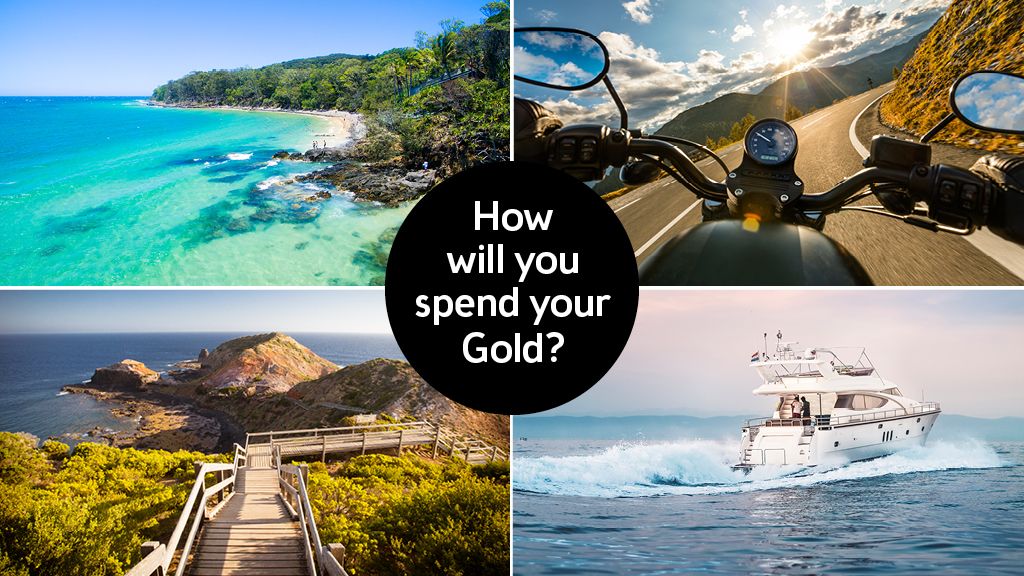 Win even more!
Cars + Gold + Extras = Stress-free pleasure!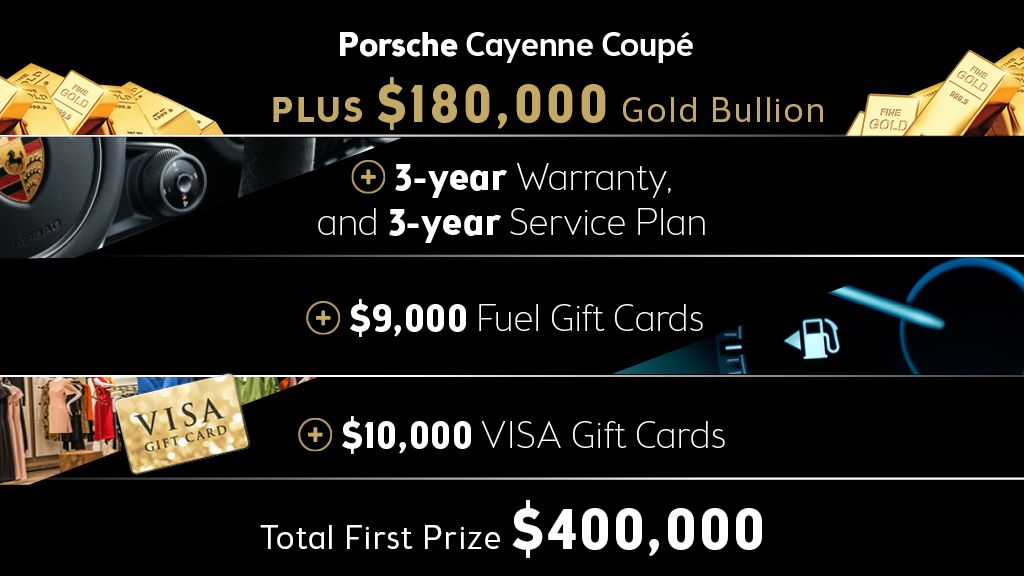 Join MultiChance
Where buying more means winning more with First Prize!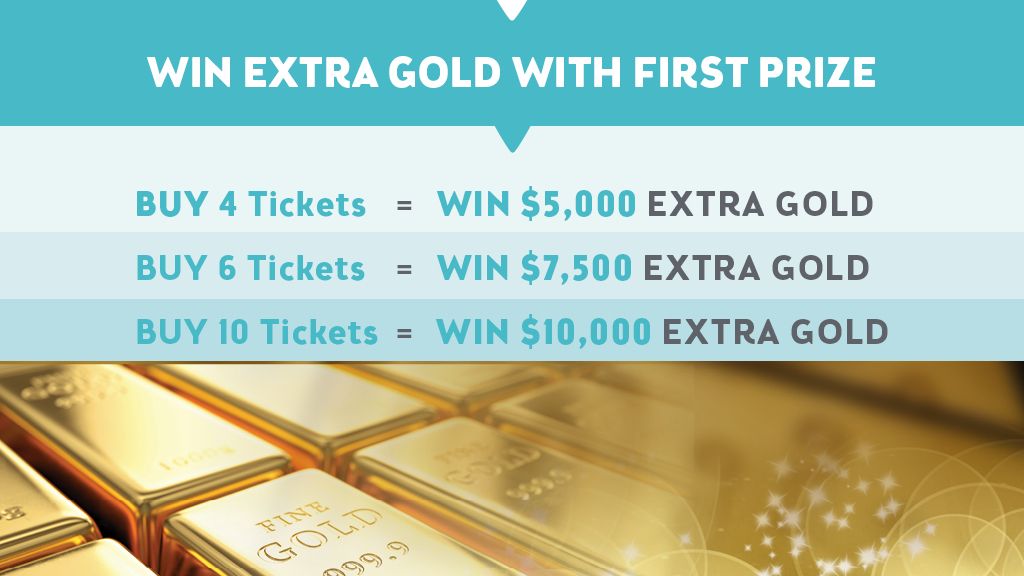 Join myplace to win more!
Simply become a myplace member at no extra cost to go in the Bonus Draw to WIN $5,000 Gold Bullion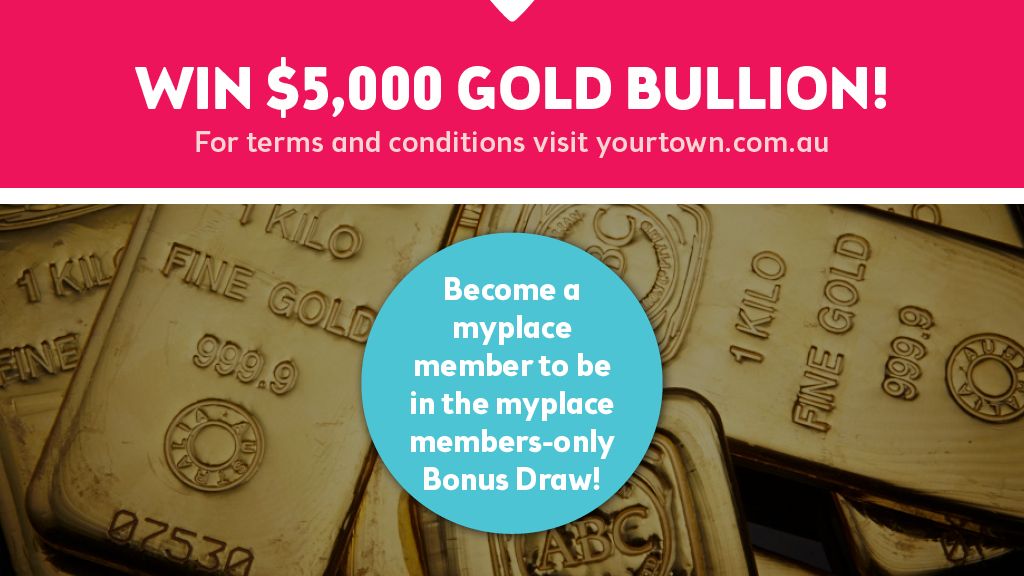 Don't miss out!
Buy a ticket today and know that you're helping people in need. It truly is the best way to give.
Become a myplace member today and never miss your chance to win more!
Become a myplace member and you could be rewarding yourself every week, every draw and every year!
Join myplace
MultiChance
Buy more tickets to increase your chances of winning 1st Prize and win extra Gold with 1st Prize.
Find out more