As children and young people struggle with the pandemic, there has been an unprecedented demand for yourtown's mental health, unemployment, and domestic and family violence services. Your support helps us continue this vital work.
"I don't know where me or my kids would be if we didn't find this place."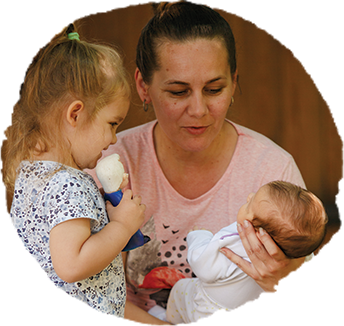 Women and children escaping domestic and family violence are often traumatised and feel unsafe. Our Domestic and Family Violence Service helps them regain control of their lives.
Your support helps keep mothers and their children safe from violence
Bri* was in a relationship and experiencing emotional, psychological, verbal and financial abuse. She also experienced extreme physical violence.
When this violence increased during her second pregnancy and after the birth of their second child, Bri knew it was time to reach out for help.
yourtown's Domestic and Family Violence Service provides therapeutic support to help women and children break the cycle of violence and resettle into safe, affordable housing.
It provides families, like Bri's, access to specialised counselling, child therapy, training in life skills, and links to health, legal and specialist services.
By donating to yourtown, you help our Domestic and Family Violence Service team continue to offer safety, healing and support to vulnerable families.
*Names and images have been changed.
From feeling worthless to helping others feel valued
Allie* was left with no parents to care for her at just three months old.
By the time she was 13, Allie was living on the street. She had no money and no food, and was sneaking into caravan parks to have a shower.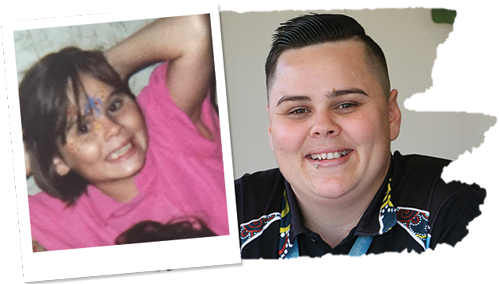 Then, she met someone who brought her to yourtown.
At yourtown, we believe every young person has the right to a brighter future
It's because of the community's ongoing support that we're there when young people need help.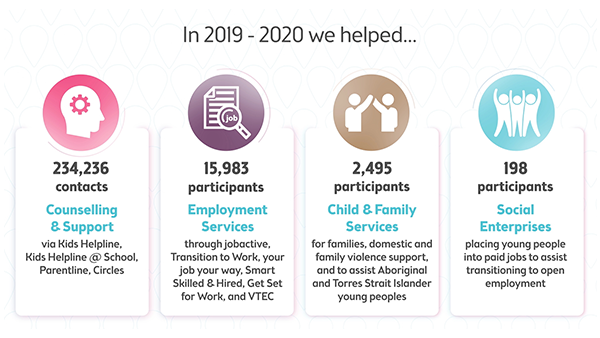 Your donation gives young people the gift of hope. Thank you for believing children and young people are worth the investment.