Kids Helpline welcomes Commonwealth funding renewal
Kids Helpline welcomes Commonwealth funding renewal
By: yourtown
19 May 2021
Media Releases
Kids Helpline, a service of yourtown, has welcomed the announcement that the Commonwealth Government will provide ongoing support with a four-year extension of funding totalling $26.8M.
Minister for Health and Aged Care Greg Hunt MP announced the funding whilst visiting Kids Helpline's counselling centre today.
Kids Helpline has become a crucial part of the child protection and mental health systems and works to not only support young people, but to normalise help seeking. Of particular note in 2020 was the increase in first-time contacts about mental health from younger children in the 5 – 12 year old age group; and an increase in referrals to ambulance, police and child protection.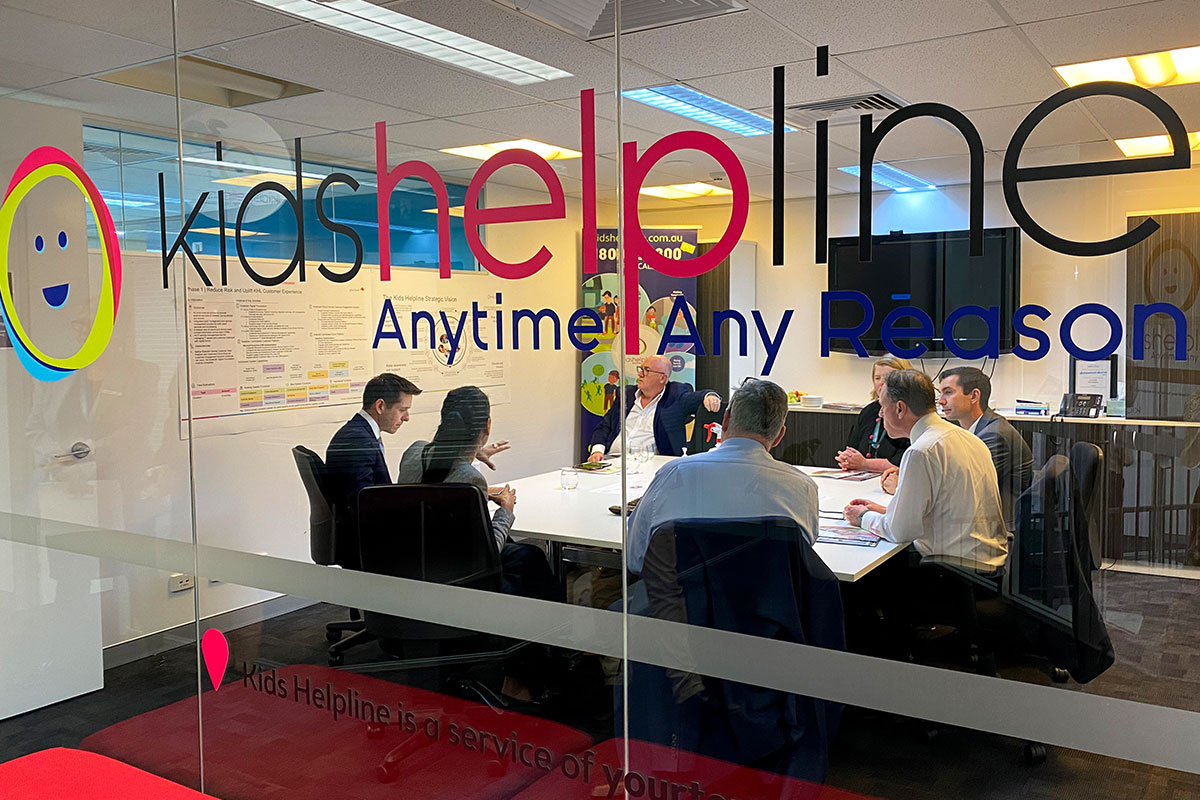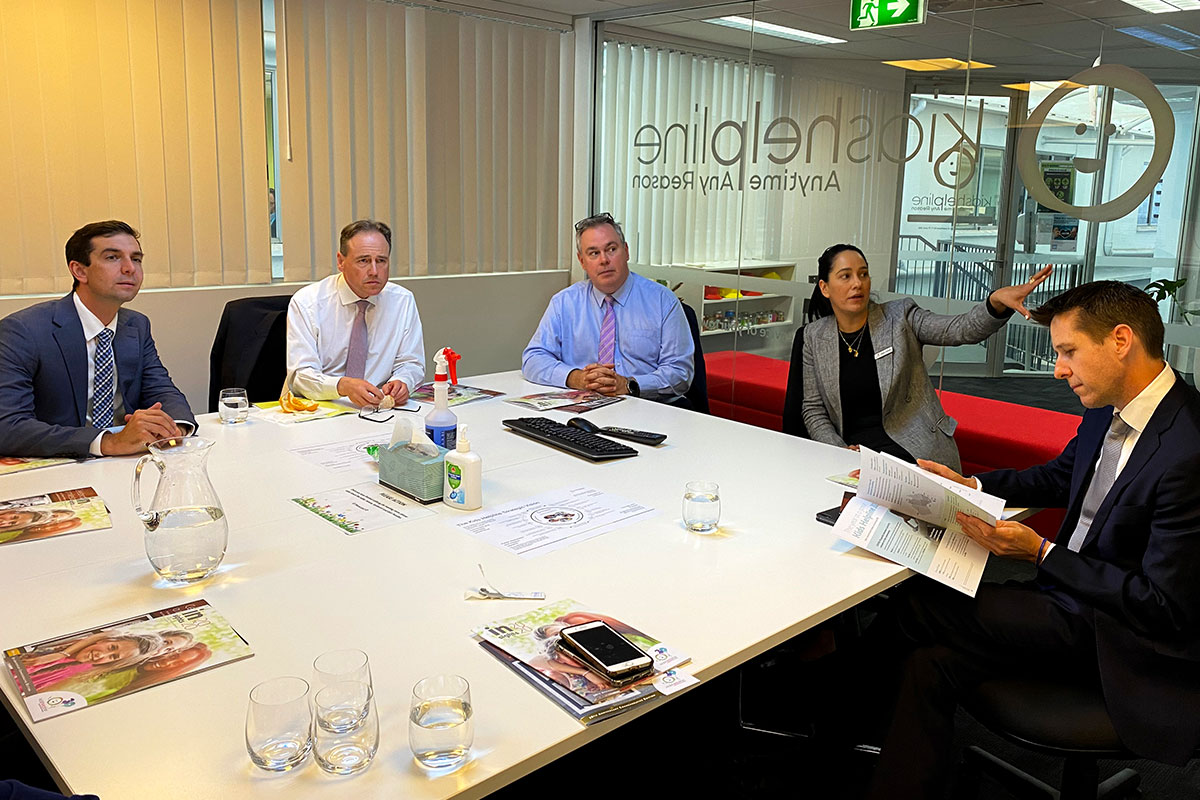 Photos: Minister for Health Greg Hunt MP and Member for Brisbane Trevor Evans MP join yourtown's Jo Allen-Keeling, Tony FitzGerald and Helen Vahdat.
"It was a tough year in 2020, especially for younger children. As a result, government departments, and other community services continue to refer children to Kids Helpline, and over our 30 years of service Kids Helpline has become a trusted partner of children and young people," said yourtown CEO Ms Adams.
"We play a unique role in the mental health system by supporting children aged 5 – 12 (and young people aged up to 25) who we know value the professional support available to them 24x7 across multiple channels. Kids Helpline also plays an important role in supporting those who may not be able to access support for various reasons including long-waiting lists, unaffordable service costs, and age-exclusionary service eligibility requirements.
"Intervention early in life is particularly important for a child's mental health because it is during childhood that foundational resources and conditions for a fulfilling and productive future are created.
"This funding is critical as contacts from children under 12 to Kids Helpline represent 17% (21,849) of all contacts to Kids Helpline, and 16% (14,779) of all counselling contacts. Furthermore, 15% of their concerns relate to mental health, 10% to suicide-related concerns and 6% relate to self-harm. It is clear that children aged 5 – 12 are in need of mental health and wellbeing support which includes a focus on prevention and early intervention. The complexity of issues reported to Kids Helpline over the past 30 years has grown substantially, as has the number of children and young people using the service in an ongoing way.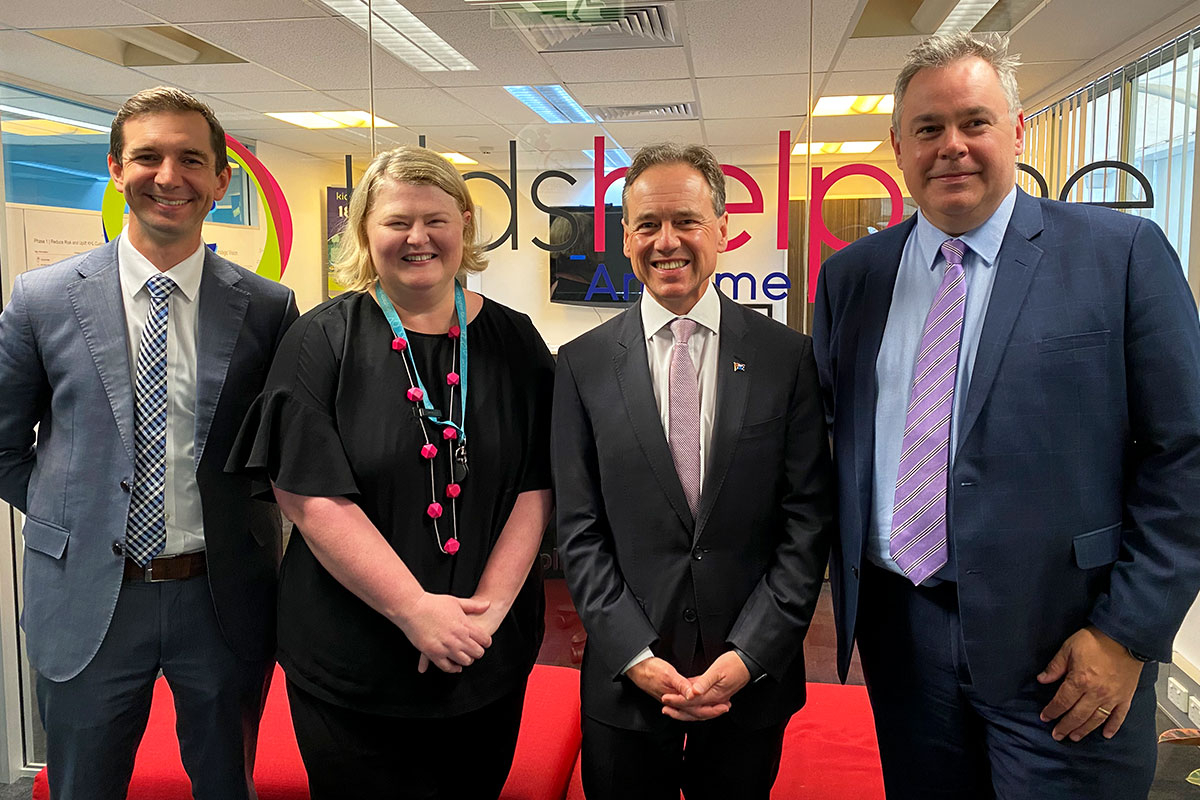 Photo: Member for Brisbane Trevor Evans MP, yourtown Acting Client Services Manager Jo Allen-Keeling, Minister for Health Greg Hunt MP and yourtown Virtual Services Manager Tony FitzGerald.
"Children in the 5 – 12 age group tell us they experience issues ranging from anxiety, problems sleeping, online addiction, anger issues through to self-harm, eating disorders, depression and thoughts of suicide," Ms Adams continued.
Ms Adams said the support from the Commonwealth Government will provide ongoing stability for the dedicated professional counsellor workforce including the additional 100 counsellors recruited to the service over the past 12 months, who respond to calls, WebChat conversations and email from young people across the nation's cities, regional and rural communities.
Facebook: @kidshelpline, Insta @kidshelplineau, Twitter @KidsHelplineAU.
- Ends -
yourtown Corporate Communications & Media Advisor: Maree Reason-Cain Phone 0423 843 786 OR [email protected]