yourtown is proud to call these companies partners.
To begin the discussion about partnering with yourtown, please contact our Corporate Relations Team.
Bupa has partnered with Kids Helpline to expand the in-school education program Kids Helpline @ School. Kids Helpline @ School connects Kids Helpline counsellors with primary school aged children in classrooms using video technology to help children develop tools, resilience and knowledge to set them up for happy, emotionally healthy lives. The program focuses on a number of key topic areas aligned to the Australian Curriculum, including bullying, friendships, managing emotions and transitioning to high school.
Bupa is committed to building outcomes with organisations that share the same values and who are focused on bringing positive change to the lives of people across Australia.

For more than 20 years we have enjoyed a strong partnership with Optus together we have developed campaigns and programs which educate, inform and most importantly keep children and young people safe. Those programs have equipped children and young people with knowledge on how to use and apply new technologies productively and safely.
For us, it has never been about awards or recognition, that said we are incredibly proud of the work undertaken collaboratively to launch a world-first real-time web counselling service in the early 2000s. Demand for web-chat continues to grow today, with thousands of children engaging, we can never really place a value on what that service has brought to the community but we do know many lives have been saved.
At times of challenge, as we are experiencing now, and as we have experienced with significant events such as floods and bushfires, we need to ensure children and young people are not left behind, simply because they don't have access to the internet, thanks to Optus we are able to support young people at risk of being isolated from help and support through Optus new initiative Donate Your Data.
We are proud of what our partnership has achieved in the last twenty years in supporting children and young people to live safe, happy lives.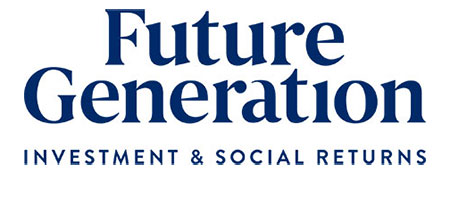 Investing in our future generations

Future Generation Investment Company (FGG) has supported Kids Helpline since 2014.

FGG has partnered with Kids Helpline in the KHL Circles project. KHL Circles is a purpose built, counsellor moderated mental health and emotional wellbeing social network that's safe, free and private for young people. It encourages peer-to-peer support and delivers expert group counselling supported by professional Kids Helpline counsellors 24/7. The partnership between Kids Helpline and the University of Sydney will produce new knowledge on the delivery of e-mental health services.

FGG is Australia's first philanthropic investment vehicle creating wealth for shareholders and supporting children at risk. Founded by Philanthropist Geoff Wilson of Wilson Asset Management, the company aims to provide shareholders with attractive investment returns and act as a source of funding for Australian charities. They are committed to making a difference with a focus on children at risk. They intend to donate 1% of their assets to charities each year.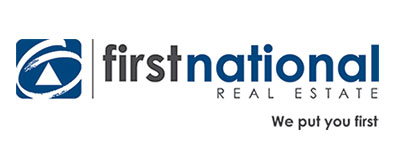 We are excited to announce a new Corporate Partnership with First National Real Estate (FNRE).
A partnership where we will work together to raise awareness and funds across the country for Kids Helpline.
Foundation Chair, David Lovell said 'First National Real Estate is proud to help children and young people access the confidential guidance and support they need to cope with problems like mental health, bullying, depression, homelessness any issue they are dealing with. 'The service aligns perfectly with First National's "we put you first philosophy", because it puts the families that live in our members' communities first.
We have provided each member office with a Kids Helpline promotional kit relating to raising brand awareness and fundraising.