Noosa OR Melbourne? The Facts That Will Help You Decide...
Noosa OR Melbourne? The Facts That Will Help You Decide...
By: yourtown
07 Feb 2018
Blog, yourtown, Prize Homes, Prize Draws
We've just upped the ante in our latest Prize Home Draw.
Not only will you win a $1.63 Million First Prize… you get to choose between two stunning Prize Homes!
To help make the decision easier, we've delved into what you can expect when you make the decision – Noosa OR Glen Iris.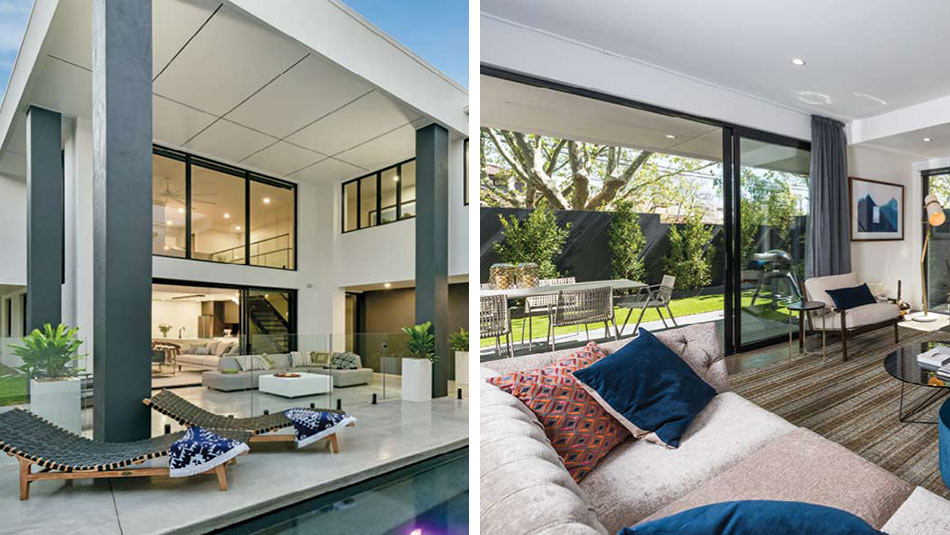 Noosa Coastal Haven
Our first home up for grabs is in laidback Noosaville, where the food is tasty and the people relaxed.
Spending long, balmy days at the beach will be a daydream no more, with your new home just minutes from Noosa Main Beach.
This beach is perfect for families or beginner surfers, with gentle waves and safe swimming all year round!
But don't worry avid surfers, there are plenty of breaks for you too. Sunshine Beach is just a few minutes from your new home, while First Point and Little Cove provide the perfect rolling waves for long boarders.
Shop to your heart's content on Hastings Street, where you'll find all the things you could want, from jewellery to homewares and everything in between.
When you need a break from all the shopping, dining on Hastings Street offers a diverse range of flavours and cuisines to match any budget.
Inner-City Melbourne
If the beach life isn't for you, or you crave the hustle and bustle of city living, check out what our second home has to offer!
Located in Glen Iris, this million dollar Prize Home boasts contemporary living in the heart of cultural Melbourne.
Just 12 kilometres from the CBD, your new home is close enough for convenience, yet far enough for tranquil living.
You'll be spoilt for choice with the number of cafes and restaurants available, and you'll soon discover why Melbourne's coffee culture is something to talk about!
Plan a picnic or marvel at the 50,000 plant species with the Royal Botanic Gardens only 10 minutes from your new home.
Sports fan? Never miss a game, as the MCG is situated just 10 minutes away as well!
With so much to do in Melbourne, it's guaranteed you'll always be entertained.
Noosa at a glance:
House value: $1,340,000
Gold: $150,000
Demographic: Mostly elderly couples and singles, and older couples and families
Median house price: $876,000
Median rental price: $520 per week
Median holiday rental price: $2,194 per week
Glen Iris at a glance:
House value: $1,475,000
Gold: $40,000
Demographic: Older and established couples and families, and independent youths
Median house price: $1,220,000
Median rental price: $610 per week
Median holiday rental price: $3,465 per week
So now that you've heard the perks of living in both locations, there's just one question left... which will you choose?
Don't miss out on the chance to call one of these two homes yours! Tickets are selling fast and limited to just 360,000. Get yours now!
About yourtown...
We're a community funded organisation that tackles issues like youth unemployment and mental health, and take on issues like family and domestic violence.
LEARN MORE
Stay in touch
Show your support and get the latest news and updates on our yourtown Prize Homes Facebook page.

LIKE US ON FACEBOOK