The Secret Bonus Of Our Noosa Heads Prize Home
The Secret Bonus Of Our Noosa Heads Prize Home
By: yourtown
23 Mar
Blog, yourtown, Prize Homes, Prize Draws
If you dream of the beach lifestyle, then we have the ULTIMATE Prize Home for you!
Located just minutes from beautiful beaches and all that Hastings Street has to offer, our Noosa Heads Prize Home is in the ultimate location.
Wondering what the secret bonus is?
Ownership within the Elysium Noosa Community!
Elysium was named after the Greek word meaning 'abode of the blessed' and it's not hard to see why.
Elysium Noosa is a small and friendly residential community of just 189 homes – and your new home is one of them!
Ownership within Elysium comes with a number of benefits - including full access to The Elysium Recreation Club.
An exclusive facility for Elysium owners and their chosen friends and families, the Recreation Club has everything you could need or want.
Essential Noosa living...
The owner's vision was to integrate all the elements of Noosa living into one space, which includes not just one pool, but two!
Keeping yourself and the kids entertained will never be an issue, with the choice of a lap pool and kids play pool.
Keen for a bit of competition? Elysium boasts two tennis courts under lights - so you can play any time between 8am and 8pm!
If flying solo is more your thing, the club's modern gymnasium is your best bet for a good work out.
Elysium offers free gym inductions for any residents, so they're able to utilise the equipment correctly and safely.
If you prefer the social life, invite your friends and family for a lovely dinner – with both BBQ facilities and community recreation rooms at your disposal.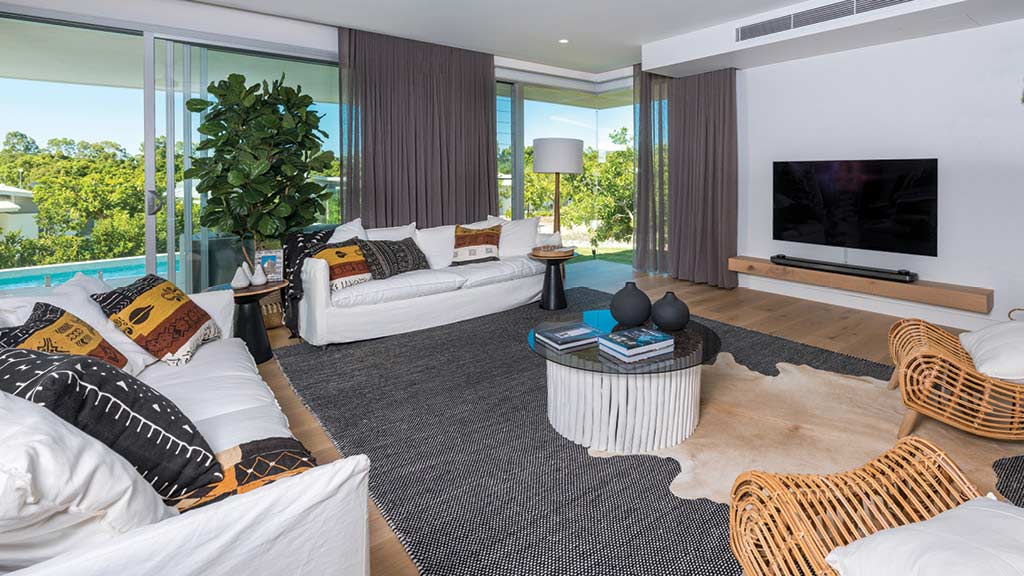 Win the home, win the lifestyle
Here's the best part: the Body Corporate fees completely cover the cost of operation and maintenance of the facilities. With 12 months Body Corporate fees included in First Prize, you're getting a year's access for free!
If the Noosa lifestyle isn't quite for you, you could always rent out your Sunshine Coast home.
The median rental price for a four bedroom house in the area is $680 per week!
Otherwise you could always sell and choose how you'd like to spend the money from your property – which is valued at $1,450,000 (without the furniture and electrical).
No matter what you decide, winning this First Prize will give you the freedom to live the life you've always wanted.
Ready to change your life forever? Then get your tickets now! Tickets are limited to 400,000 – this is one draw you don't want to miss out on!
Think the city life sounds more like you? We're giving you the chance to choose in this $1.6 Million Draw! Get ready to fall in love with our South Yarra Prize Home here.
About yourtown...
We're a community funded organisation that tackles issues like youth unemployment and mental health, and take on issues like family and domestic violence.
LEARN MORE
Stay in touch
Show your support and get the latest news and updates on our yourtown Prize Homes Facebook page.

LIKE US ON FACEBOOK