Recruitment FAQs
How do I apply for a position with yourtown?
We accept all applications online via our secure web pages. To do this follow the instructions on our vacancies page.
What information do I require for my application?
We ask our applicants to address a series of online questions, including selection criteria specific to the role. We also ask for an up-to-date and concise resume outlining your experience, skills, duration and places of employment.
All applicants must be eligible to work in Australia and agree to comply with the relevant State or Territory requirements for working with children.
Will I be notified that you have received my application?
Yes, an email will be sent to you confirming that we have received your application.
Compliance Checks and Clearances undertaken
1. Working with Children
A Working with Children Check is a national criminal check used to determine a person's eligibility to work with children and young people; this process is determined by the state you're working in. Please see below for important information about the checks relevant to working for yourtown.
If you're applying for a position requiring a Working with Children Check, please bring your application form and 100 points of identification to your interview. If you're not sure you need the check or have any questions, please contact our Resourcing Partners, or the wider People & Culture team, on 07 3368 3399.
2. National Criminal History Check
A National Criminal History Check enables yourtown to consider information relating to an individual's:
Ability to uphold yourtown's mission and values
Suitability to work or volunteer with children and vulnerable young people
Suitability to a position's responsibility relating to transportation, site security, access to sensitive information
A National Criminal History Check is a requirement of volunteering positions with yourtown.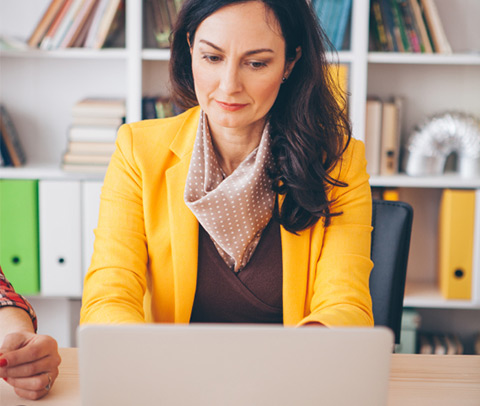 Please review the position description supplied for each advertised role to ensure you apply for roles that suit your qualifications and experience.
Application – We will review your online application and assess it against the position requirements and other applications and contact you by either phone or email to advise the status of your application. It is important that you check your emails regularly.
Interview – If you are shortlisted for an interview, we will call you and the details of the interview will be confirmed via email. You will be interviewed by a selection panel and the interview questions will be based on the position selection criteria.
Selection – The interview panel will select a preferred candidate based on the application and the interview. The panel will select the applicant who best demonstrates the ability to perform the duties and responsibilities of the role.
References – The preferred candidate will be asked to supply the details of two referees, who will be contacted by a Human Resources representative. The referees should be past managers who can provide details of work performance and team interaction.
Notification – If you are the successful applicant we will extend an offer of employment. A letter of offer, together with a yourtown Employee Information Pack, will be sent to you prior to your commencement in the role. If you are unsuccessful in the role, we will notify you by telephone if you attended an interview or via email in all other instances.
See our Recruitment Selection Procedures and Guidelines for further information.
If I am unsuccessful in obtaining one role with yourtown, am I able to apply for other roles?
We encourage you to apply for any role that interests you and matches your skill set.
What can I do to increase my chances of being successful?
Please review the position description supplied for each advertised role to ensure you apply for roles that suit your qualifications and experience. This position description will contain information on the skills and experience that we are looking for and the selection criteria that will be used to evaluate each application.
Many of our client services positions require experience with working with children and young people. If you do not have experience in this area, we would recommend that you try to gain exposure to this field by volunteering. This is a valuable way of increasing your experience and skills while contributing positively to a good cause.
To find out more about becoming a yourtown volunteer visit our volunteers page.
If you have any further questions, feel free to call Human Resources on 07 3368 3399. To view all current employment opportunities visit all jobs listing on our careers page.
"yourtown is my place because the work we do matters. I have a sense of purpose and know that what I'm doing helps others know that change is possible."
Leo Hede
Kids Helpline Counselling Centre Supervisor